Flat Plate Solar Thermal Collector Solar Product
Model NO.:

FPC-32A

Application:

Water Heater

Absorber:

0.4mm / 0.015" Tinox Solar Al

Risers:

10 X 0.7mm / 0.39" X 0.03"

Rubber Seals:

Htv Silicone Rubber

Back Sheet:

0.8mm / 0.03" 5052-H16 Al

Specification:

FPC-A32
Type:

Pressurized

Pipe Material:

Copper

Header:

19.1 X 1mm / 0.75" X 0.04"

Riser Spacing:

G3/4" M Thread (Plus Other Options)

Collector Body:

6063 Black Anodized Al

Trademark:

Apricus

Origin:

China
Specifications
1. Flat plate solar thermal collector
2. SRCC OG100&Solar Keymark certified
3. High effeciency Tinox energy AL solar absorber
flat plate solar thermal collector, flat plate solar water heater, flat plate solar collector, solar water heater, solar flat panel water heater, flat plate solar collector design
Product Overview
The Apricus flat plate collector is a quality glazed flat plate solar thermal panel, designed for residential and light commercial projects. The design features high efficiency selective absorber and ultra lightweight insulation foam.
High efficiency Tinox energy AL solar absorber
> Ultra lightweight melamine foam insulation
> High tensile grade 6063-T5 black anodized aluminium collector body
> High transparency solar glass
> Harp style riser arrangement compatible with direct, closed and drain-back systems.
> Suitable for portrait or landscape orientation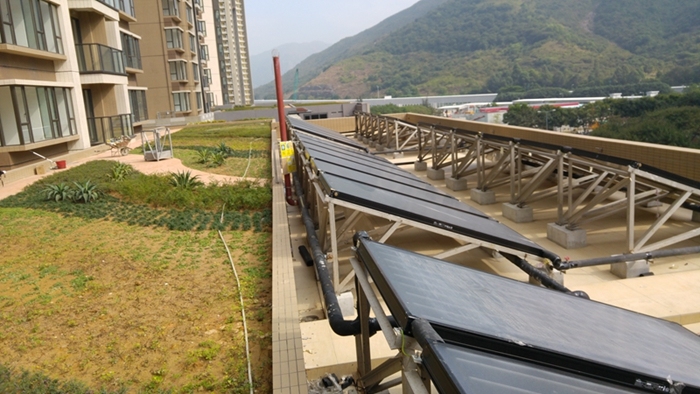 Product Specifications
SpecificationsModel: FPA-A
Length: 2440mm / 96"
Width: 1220mm / 48"
Hight: 75mm / 3"
Peak Ourput:1996w
Aperture area: 2.8m2 / 30.14ft2
Gross area: 2.98m2 / 32ft2
Gross dry weight: 46kg / 101.4lbs
Fluid capacity: 1.8L / 0.47 US gallon
Absorber sheet: 0.4mm Aluminium Tinox Energy
Insulation: Melamine Foam
Glass Cover: 3.2mm Hardened Glass
Road Light,Double Arms Road Light,Off Road Lights,Round Road Light
Yangzhou Heli Photoelectric Co., Ltd. , https://www.heli-eee.com