What kind of stainless steel material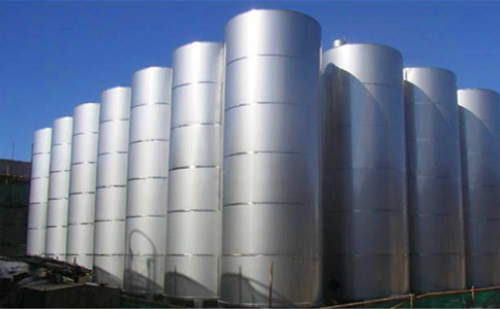 Reading: When choosing stainless steel columns or stainless steel products, everyone will see exactly the same product, the price will be a difference of half or double, ask the waiter, they will tell you because the material is not the same, but what is the difference? What are the stainless steel materials? What is the difference between different materials? Now let Zexin Metals introduce us to the types of stainless steel!

Stainless steel has the following types:

200 Series - Chromium-Nickel-Manganese Austenitic Stainless Steel

201-201 is a Ni steel type, 301 steel alternative steel, cheaper. Magnetically processed after cold processing for railway vehicles. It is high in manganese, bright in surface and bright in darkness, high in manganese, easy to rust.

300 Series - Chromium-nickel Austenitic Stainless Steel

301 - Good ductility for forming products. It can also be hardened by speed. Good weldability. The wear resistance and fatigue strength are better than 304 stainless steel.

302—Corrosion resistance is the same as 304. The strength is better due to the relatively high carbon content.

303 - It is made by adding a small amount of *, phosphorus.

304 - that is 18/8 stainless steel. The GB grade is 0Cr18Ni9.

309 - better temperature resistance than 304.

316—Since 304, the second most widely used steel grade, mainly used in the food industry and surgical equipment, is the addition of molybdenum to obtain a special structure that resists corrosion. Because it has better resistance to chloride corrosion than 304, it is also used as "marine steel". SS316 is usually used in nuclear fuel recovery devices. 18/10 grade stainless steel also generally meets this application level.

321 - Other properties are similar to 304 except that the addition of titanium reduces the risk of material weld rust.

Series 400 - Ferritic and Martensitic Stainless Steels

408—Good heat resistance, weak corrosion resistance, 11% Cr, 8% Ni.

409 - The cheapest model (British and American), commonly used as automotive exhaust pipe, is a ferritic stainless steel (chrome steel). 410—Martensite (high strength chrome steel), good wear resistance, poor corrosion resistance.

416—Added * Improves the material's processability.

420—"Blade-grade" martensitic steel, similar to Brinell's high chromium steel, the earliest stainless steel. Also used for surgical tools, can do very bright.

430—ferritic stainless steel, decorative, for example for automotive accessories. Good formability, but poor temperature resistance and corrosion resistance.

440—High-strength cutting tool steel with slightly higher carbon content. After appropriate heat treatment, it can obtain higher yield strength, and the hardness can reach 58HRC, which is among the hardest stainless steels. The most common application example is the "razor blade." There are three commonly used models: 440A, 440B, 440C, in addition to 440F (easy processing type).

Series 500 - Heat-resistant chromium alloy steel.

Series 600 - martensitic precipitation hardened stainless steel.

630—The most commonly used precipitation-hardening stainless steel model, also commonly called 17-4; 17% Cr, 4% Ni.
Source: Foshan Zexin Metal Materials Co., Ltd.
Medical Ethanol,84 Disinfectant,Medical Disinfect,Medical Grade Alcohol
Henan Diyi Medical Technology Development Co.,Ltd. , https://www.diyimedical.com